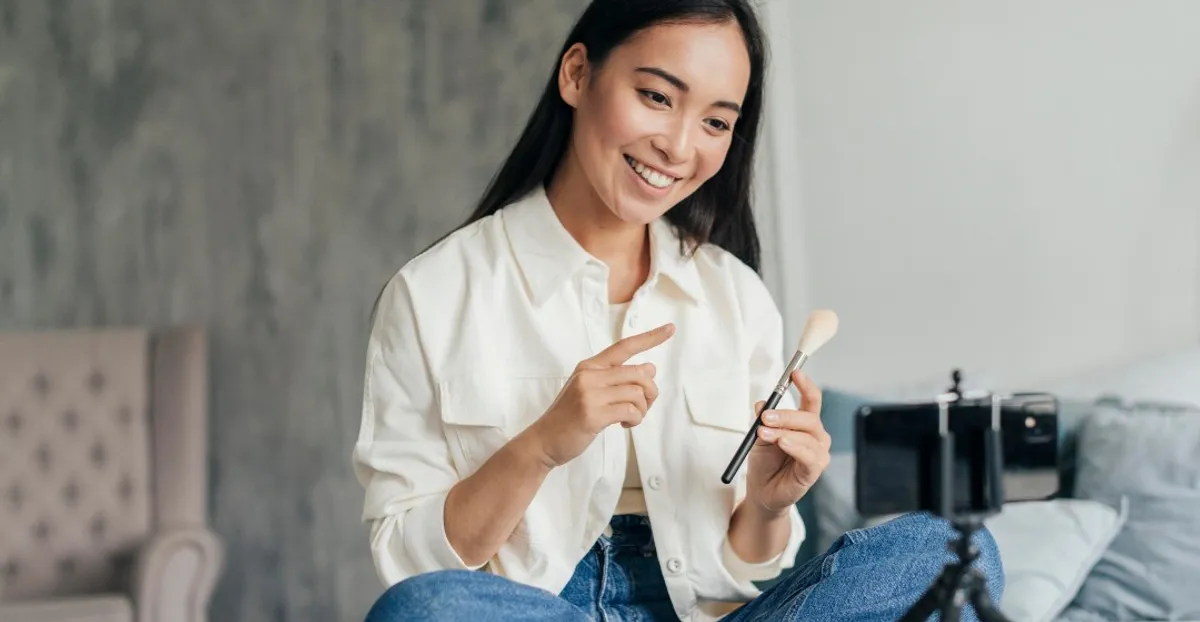 How to become an Instagram influencer: 11 strategies to get started.
In this post we're going to give you tips on how to become a famous "instagrammer" and the 11 strategies involved in this process (which will all help you grow engagement in your account and create the brand that's going to help you become an Instagram influencer).
We've all seen those Instagram influencers that seem to get paid only to have fun, try products and go to parties. But, in reality, to become an official Instagram influencer you need to work hard, consistently and produce unique quality content.
In this post we're going to give you tips on how to become a famous "instagrammer" and the 11 strategies involved in this process (which will all help you grow engagement in your account and create the brand that's going to help you become an Instagram influencer).
What is an Instagram influencer?
Instagram influencers are regular users but with a well-established credibility, a considerably large audience and, specifically, a unique ability to influence others. They are people who have built a reputation for their knowledge and expertise on a specific topic.
Different types of Instagram influencers:
You can separate the vast amount of influencers by follower numbers (mega, macro, micro and nano influencers), by the level of influence (celebrities, key opinion leaders and chromo-influencers), by type of content they publish (inspirational content, fashion advice, etc.) and/or by the niche they are interested in.
By doing this you realize that influencers who may appear in a low category by one measure (like followers), may seem more influential when looked at in another way.
11 strategies to become an Instagram influencer:
Below are 11 strategies that will help you get started on your journey to become a successful Instagram influencer and how to continue to grow and have fun in the process.
1- Focus on a profitable Instagram niche:
This is probably the most important advice when starting your Instagram business: narrow your focus and concentrate on a single niche that you're passionate about and won't get bored talking about.
The more focused and niched you are in the beginning, the easier you'll be able to grow a community who trusts and loves your content. Why? Because it's better to be an expert on a few things than to be a jack-of-all-trades
2- Define your target audience:
Who would be interested in your content? When and how do they use Instagram? Answer these types of questions not only to further refine your strategy, but because it will help you create content that resonates with the people that follow you and, ultimately, perform well.
Tip: the quickest way to get a review of your audience demographics (such as age and location) is through your Instagram's native analytics dashboard.
Learning about your audience will also help you ensure that you collaborate with brands who they'll love and might buy from!
3- Develop a consistent brand story.
Consistency and quality is how you win the game. Your Instagram posts must be easily recognizable, so whatever you share with your audience, be consistent in your look and personality!
What makes you different from every other influencer? That's what you need to focus on and be willing to show everyone. This is what makes you special, sets you apart and makes an impact.
4- Use relevant hashtags:
When you include relevant hashtags, it becomes easier for your audience to find your content. And, when done right, your hashtagged content may appear in the Instagram feeds of people who haven't yet followed you!
5- Engage with your followers and create a community.
Has a person you admire ever responded to a comment you left on one of their posts? It may appear silly, but it can make you happy. It goes a long way when influencers show that they actually care about the people who follow them as fellow human beings. It touches people and helps build a stronger connection and a loyal community.
Reply to their comments, give them shoutouts, repost their photos and hold giveaways!
6- Network with other influencers:
You can connect with nano-influencers that resonate with your brand/niche to share ideas, create content, etc. Try to engage with them on their account by commenting, liking, re-posting their posts, etc.
This will also give you access to their fan base and allow you to attract them to your Instagram account.
7- Listen to criticism:
Being a creator of any kind or in the public eye involves handling a lot of criticism. And if you become a person who can actually handle constructive criticism, critics will mold you into a more respected influencer.
Being in touch with criticism from your audience will help you appear more approachable and give your followers a sense of community. Besides, if you post content that your audience repeatedly said they don't like, you'll soon have no audience.
8- Remain approachable:
If you dabble in topics as diverse as politics, social media, mental health issues, etc. within your platform, you'll appear more human and approachable to your followers.
Never let yourself get so caught up in social media fame that you become a prima donna, disconnected from reality in your mighty tower.
9- Optimize your bio and profile:
First, create a business profile. This is vital for brands to see you as a potential partner, and to get access to helpful features like Instagram analytics, Branded content tools, and Saved Replies.
Then, in your bio, explain what you do and who you are in a few short sentences or bullet points. Think of it as a mini pitch showing brands who you are, who your community is made up of, and the type of content you like to create.
10- Increase engagement:
A good Instagram engagement rate is essential to growing your account and there are some easy to implement tactics you can use to increase it.
Tip: increasing engagement which will help you grow your reach, gain new followers and build up your community.
Engage with similar accounts in your industry or niche every day, engage with content directly before and after you post, reply to comments as soon as possible, draw attention to your post through Stories, use polls in stories to maintain conversation with your audience, etc.
11- And last but not least, make yourself available for sponsorships & collaborations:
First things first: make sure you have your email, phone number and/or any contact information listed in your bio.
Another tip is to be sure to have your social portfolio with things like follower growth, engagement rate, clicks on your link and monthly website traffic ready to share (these are all things brands will be curious about).
And most importantly, don't sell out! Only promote things you truly believe in and think your audience would benefit from. Ideally, you should only work with brands whose values align with yours so that you can keep maintaining authenticity and credibility with your audience.
In conclusion
You cannot become an Instagram influencer overnight and without having to work hard and consistently. But, if you follow the strategies listed above, you will definitely be one on the path to become an Instagram influencer. If a person who started with 0 followers has now over 100.000, why can't you do the same?
Remember, having a successful communication with your audience is key, and using https://magic.ly/ can help you get your audience to get access easily to your content with just one click.