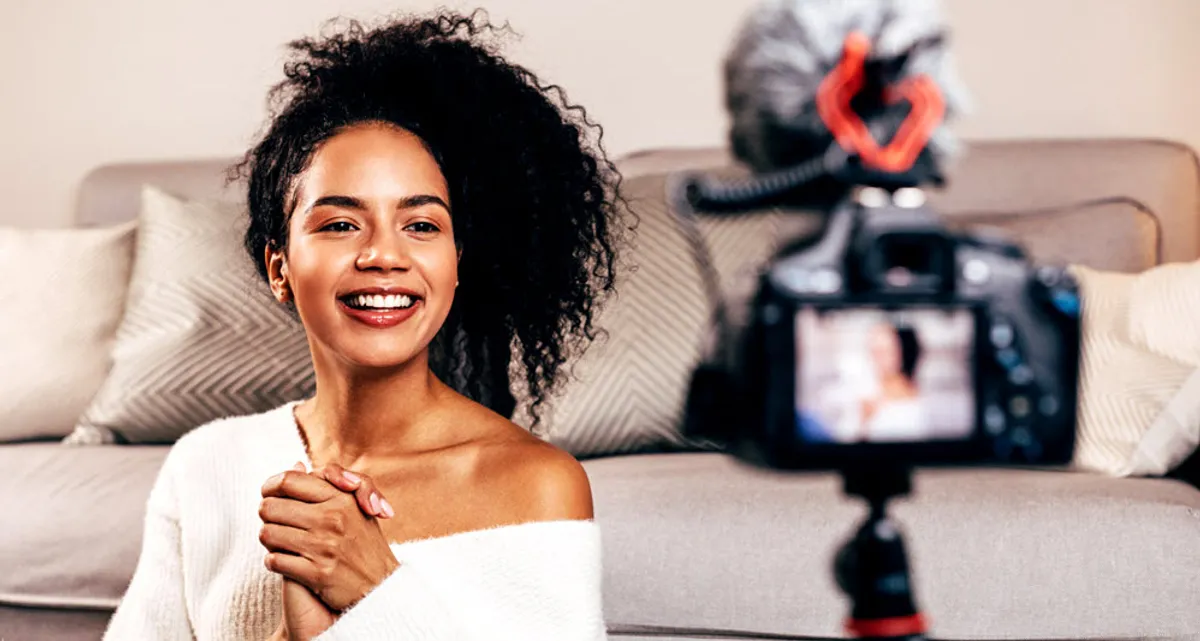 Beginners Guide: How to become a social media influencer
Social media influencers have become a part of our daily life almost instantly, they get paid to post beautiful "aesthetically pleasing" photos, tell their viewers what they ate that day, and all while getting presents and going to events for free.
Social media influencers have become a part of our daily life almost instantly, they get paid to post beautiful "aesthetically pleasing" photos, tell their viewers what they ate that day, and all while getting presents and going to events for free.
Sounds like a dream job, right? But changing your social media profile from a normal everyday user to getting to that influencer status isn't as easy as it looks from a distance. It involves months of hard work and commitment, and not to mention research.
So, to simplify this exciting process for you, this post is going to provide a beginners guide on how to become a social media influencer and monetize through it. First, we'll teach you how to prepare your account for it to be "influencer worthy", then how to build your name and community and last but not least, how to work with brands.
Preparing your account
Find your niche:
For you to become a social media influencer you need to find a niche that aligns with your interests and knowledge. The most common way to do this is to choose a niche that allows you to exhibit your strengths and make use of your skills further.
In other words, it has to be something you are passionate about and know you won't get bored talking about.
When deciding on which niche to choose, you typically have these categories:
Beauty

Gaming

Travel

Lifestyle

Fashion

Health and Fitness

Tech, etc.
But you don't have to limit yourself to just one of these, you can combine two or more of those niches and, also, it's not mandatory for you to stick to any of these! The key to becoming an influencer is adding your unique voice to everything you do.
Create quality content and do it consistently:
When researching how to become a social media influencer the most common answer is: high-quality regular content. People crave visually pleasing, meaningful and valuable content.
Apart from posting a selfie, it's vital to also add your signature voice to everything you create because this will separate you from the other thousands of people that are trying to become influencers too.
Try posting content regularly that inspires people to action, it makes you smile or laugh, is useful or gives value, it resonates with their lifestyle, etc. This is an extremely important step that tells brands you are a valuable client. And, it'll help you maintain a meaningful and devoted community.
Build your name and community
Listen to your audience:
You can't expect to be a social media influencer if you don't prioritize the social aspect of it. You need to know your audience; learn what they like and dislike, create posts that will have lots of likes, comments, etc.
You can do this by reading comments, analyzing the engagement of each post, creating polls on your stories about what content you should post that they'd like, etc.
Audience is the key to a successful social media account. Without people who enjoy your content and motivate you to create more, you don't have a reason or a fuel for it. Plus, when a brand approaches you with an offer for a collaboration, you'll know if your followers would be interested in what that brand has to offer.
Why create content that no one would enjoy?
Build a community:
Your community is everything. Without the people who repost, like, comment and share your content, you are basically nothing. The brands that have invested in building deep, long-term relationships with their followers are the ones that continue to succeed.
You can connect with micro-influencers within your niche to share ideas, content or partner on projects together, create and engage with them on Instagram, Facebook, etc. This will also give you access to their fan base and allow you to attract them to your social media profiles.
And last but certainly not least, make it easy for people to communicate with you. Communication is going to be the foundation of all that you do, which means you need to make it really easy for your followers to talk to you. Keep your followers engaged with your profile and among each other.
One way to do this is to create an account on https://magic.ly/ which helps you connect audiences to all of your content with just one link.
How to work with brands
Become approachable for brands:
By this point you have a devoted community with lots of engagement that love what you create. But, how do you get brands to collaborate with you and pay you for your work?
You can either reach out to brands directly or join an influencer marketing network that can connect you with the right campaigns. The downside of this, however, is that it cannot guarantee you that you'll be connecting with the brands you are passionate about. And this is important because, ideally, you should only work with brands whose values align with yours so that you can keep maintaining authenticity and credibility with your audience.
Define your worth:
One of the toughest parts in any freelancer's life is deciding how much to charge. It's crucial that you have a clear idea of what a reasonable rate looks like depending on factors like your follower count, engagement rate, niche, and content quality.
First, you could analyse the number you need at the end of the month to cover your expenses. Next, you need to define the value of your posts depending on your follower count and other factors (if you're not sure how much is a reasonable rate, you can use the Instagram Money Calculator from Influencer Marketing Hub).
And last but not least, after you've identified your price, calculate how many posts you would need a month to cover your expenses.
In conclusion,
People can become social media influencers but not without consistency, effort, and persistence. If you're ready to get through the challenges to get to the perks, start by identifying a niche that interests you the most, produce high-quality content and do it regularly, listen to your audience and connect with brands.
Remember having a successful communication with your audience is key, and using Magic.ly can help you get your audience to get access easily to your content with just one click.