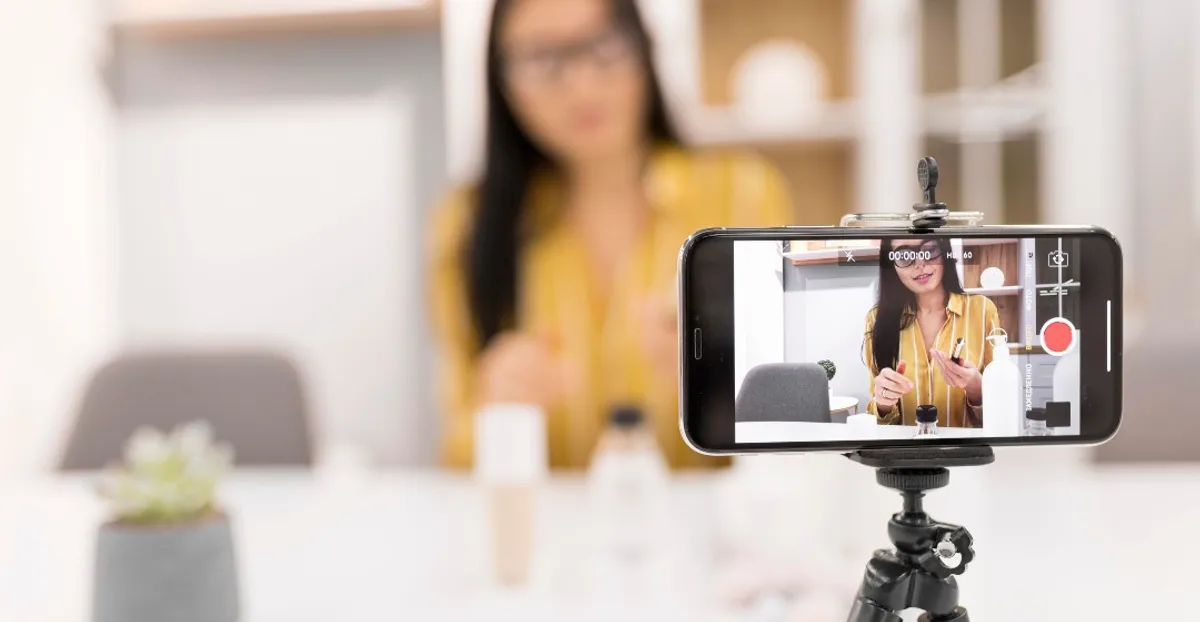 5 ways to become a famous TikToker
As you probably guessed, getting famous on TikTok isn't exactly a piece of cake. With 500 million active users, TikTok is a virtual battleground for content creators. But don't get discouraged, although it's not going to be an easy path, we've created this article to help you get what you want.
Since its launch in 2016, TikTok has skyrocketed and became one of the trendiest and most popular social media platforms. And, once you download the app, you get the reason why. It's addicting.
‍But you don't want to just see the TikToks and laugh, no. You want to become TikTok famous. You're not alone! Becoming popular on this app is aspiration shared by probably hundreds of millions of people around the world.
But, as you probably guessed, getting famous on TikTok isn't exactly a piece of cake. With 500 million active users, TikTok is a virtual battleground for content creators. But don't get discouraged, although it's not going to be an easy path, we've created this article to help you get what you want.
Here, we're going to show you 5 ways to become popular on TikTok. You'll get to see tips from famous TikTokers, methods to get more followers and more.
Getting started:
Quality over quantity?
One of the most important things when trying to get your content seen by millions is the fact that you need to get your videos on the "for you page" (the feed of every user), and to do that, you need to get over the fear of "posting too much".
Knowledge about TikTok's algorithm is sketchy at best, but unlike Facebook, it doesn't punish users for frequent uploads. To put it simply, you can't oversaturate your content on TikTok because every time you post, TikTok is sending your video to millions of different people.
Even if you have a TikTok with more than 5 million views, you risk losing that stamina if you don't post frequently. Most content creators on the app when asked about their success said that they post as much as they can, so don't be afraid to post 5 times a week.
However, don't sacrifice the quality. Make sure your audio and video definition is always at the top of its game, the lighting is good, etc.
Tip: check the comments to see if people have complaints or catch on a mistake that you didn't notice, it could save your content!
Trends are everything
TikTok is known for creating more trends than it can handle, that's why you'll find a ton of videos of the same kind appearing on your "For You" page. When a video goes viral, TikTok users quickly post recreations. When you see 10 different videos with the same song or the same dance while you're scrolling down the for you page, there's a trend going on.
So take advantage of that and try to hop on some of the trends that most resonate with your niche. You'll gain more likes by posting videos that have proven to be a hit with TikTok audiences than creating a new one!
Pay attention to your engagement
Although hopping on to trends and new viral ideas is key, you need to analyse what your audience likes. Do you see multiple videos getting more views and likes than others? Try to find the common denominator in these and figure out what it is that makes some of your videos more interesting than others.
It's one thing to post on your personal account a video of your friends with a funny filter, but if you're trying to get more followers and reach as many people as possible, you need to think about if they'll find it funny.
if a complete stranger uploaded this TikTok video, would I like it, share it or comment on it? If the people in the video were complete strangers to me, would I find it as interesting or funny? Is there an "inside joke" in this video that other people might not get? Ask yourself these questions before uploading.
Tip: that being said, don't be afraid to get weird! Post content that you know is unique or stands out somehow and views will come in naturally.
Gain followers by networking
One of the fastest ways to gain fame or new followers is to collaborate with already famous TikTokers. This is because you'll reach not only your audience, but also the fans of that famous user.
Of course, not everyone knows an influencer with two million followers. So start small and expand your network because even a TikToker with 1,000 followers is valuable (that's 1,000 new eyes on you).
And if you have zero connections, duet famous TikToks! Duetting someone's TikTok is available to anyone and everyone, take advantage of that.
Tip: when collaborating, tag the creator and use the appropriate hashtags to increase your reach.
And last but not least, if you make a viral TikTok, capitalise on it
9 out of 10 times, people who got viral on TikTok didn't know they were going to go viral. It almost always happens out of the blue, and that's why it's important that when you eventually get a big hit, you capitalise on it.
If you get famous for posting a video of yourself ranting about something, don't stop there! Keep that stamina going and post more and more, take advantage of those new eyes on you and try to profit off of it.
Tip: if you see that a certain type of content is getting more views than others, exploit that type of content and you'll gain more followers and grow your audience.
Extra tip:
Have you ever entered the account of a famous TikToker and saw on their bio a link that sent you to multiple links such as their Instagram, contact information and even cash app link?
Well, this is vital for brands that would like to collaborate with them (and for your audience in general), because by having all of that contact information, communication has been made easier!
In conclusion
If you're talented and have fire in your belly, nothing should stop you from becoming famous on TikTok. Following these steps and tips will help accelerate your journey, so don't give up and your 15 seconds of fame could turn into millions of followers!
Remember, having a successful communication with your audience is key, and using https://magic.ly/ can help you get your audience to get access easily to your content with just one click.